One of the most important aspects of running a business is ensuring that you take good care of your customers. However, with so many available technologies and software solutions, picking suitable options can be challenging.
不合适的软件解决方案可以导致意料外的费用,更不用说规模问题。因此许多企业选择联系中心即服务 (CCaaS)。什么是 CCaaS 呢?它具体能够提供什么帮助呢?
什么是联系中心即服务?   
CCaaS 或联系中心即服务是一种基于云的软解解决方案,用于帮助您更高效地管理联系中心服务。CCaaS 供应商为您提供全套的联系中心技术和维护服务,提升您的顾客支持质量。
The idea is to create a robust contact center operated by the service provider, which drastically reduces your overall IT costs. These unique software solutions are designed to help you handle all inbound customer interactions and improve the overall customer experience. The most popular tools are cloud-based customer experience solutions that allow you to quickly address issues across every communication channel without worrying about maintenance or upgrades. 
Need a contact center software?
LiveAgent's contact center software allows you to easily, conveniently and effectively manage all your customer interactions from a single place.
联系中心如何工作?
Many people confuse contact centers and call centers. While the two terms might sound similar, a contact center accepts inquiries from multiple channels, while a call center uses only the traditional phone system. Most contact center software is powered by cloud technology. It allows businesses to improve the quality of their customer service across all interaction channels, including email, text, phone calls, website, or social media.
Contact center infrastructure is a huge challenge to set up on your legacy systems, which is why most companies use these modern cloud-based CCaaS solutions. An online solution offers better contact center functionality and advanced features such as an automatic call distributor, a predictive dialer, skills-based routing, interactive voice response, or multiple forms of voice calls. That is only possible with a cloud-based phone system, while a traditional phone system is limited.
联系中心和呼叫中心的区别是什么?
A call center allows you to make and receive calls, while a contact center supports omnichannel customer interaction. In other words, a cloud-based contact center solution will enable customers to reach your support team through email, live chat, phone calls, website, or social media.
While a classic call center is either an inbound call center or an outbound call center, a contact center platform includes communication through all digital channels. Most contact center cloud solutions are designed to help improve the efficiency of your agents while improving overall customer satisfaction.
Call Center Software Demo | LiveAgent | Live Agent04:40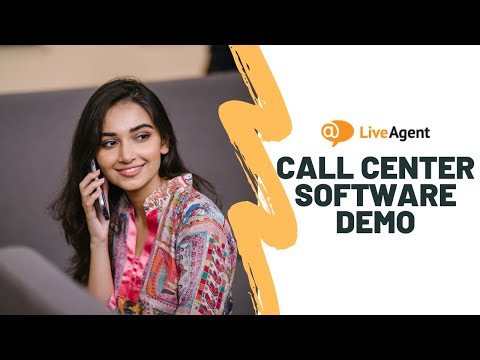 Live Agent
It can be an inbound contact center or an outbound contact center, depending on your needs. You can also opt for an on-premises contact center if you don't want a cloud-based solution. It works the same as an on-premises call center, with the ability to manage inquiries from digital channels. 
联系中心都有哪些不同类型?
联系中心有多种不同类型,用于特定行业和用户。以下是几个主要类型。
1. 虚拟联系中心
虚拟联系中心是基于云的解决方案,帮助您的顾客支持团队为全世界的顾客提供支持。您的代理能够远程管理所有电话和询问。
2. 内部联系中心
内部联系中心也被称为遗留联系中心,全部在一个地方运营。除了地理限制外,企业还必须投入大量时间、金钱和精力运营内部联系中心。所有联系中心代理都必须在同一个办公地点处理顾客问题。因此这一选择远比基于云的联系中心受限。
A cloud contact center software is also a better solution because it can keep working even if your HQ loses power or experiences any other issue. Your agents will simply continue providing customer support remotely, and you won't have to worry about extra expenses on hardware and other equipment.
Do your customers demand a seamless omnichannel experience?
Meet and exceed customers' expectations with LiveAgent's contact center software.
UCaaS 和 CCaaS 的区别是什么?
Both UCaaS and CCaaS are technologies used to manage customer communication. While there are some differences between them, they work best when combined. For example, UCaaS focuses on internal collaboration, while CCaaS focuses more on multi-channel communication with customers. When combined, UCaaS and CCaaS offer unified communications as a service model, helping you save many overhead costs.
联系中心即服务的益处是什么?
基于云的联系中心系统能够提供一系列移除,不仅可以优化您的整个顾客支持运营流程,还能帮助您削减整体费用。以下是 CCaaS 解决方案的主要益处:
Workforce optimization
Enhanced customer satisfaction
Reduced downtime 
Rapid innovation by adding new features
Cloud migrations
The ability to increase employee productivity
A safe and affordable upfront investment
Substantial cost savings when compared to legacy systems
A drastic reduction in the cost of ownership
Customer experience analytics
Better business outcomes in the long run
All-in-one multichannel contact center
Start your 30-day free trial and discover all that LiveAgent has to offer.
Video overview of the contact center as a service
Uncover the numerous benefits of adopting CCaaS for your organization. Explore how it enables scalability, flexibility, and cost-efficiency, eliminating the need for on-premises infrastructure and providing agility in managing customer interactions. Understand how CCaaS empowers businesses to optimize resource allocation, improve agent productivity, and achieve higher customer satisfaction rates.
CCaaS (Contact Center as a Service) Overview | Improved Telecom Solutions04:00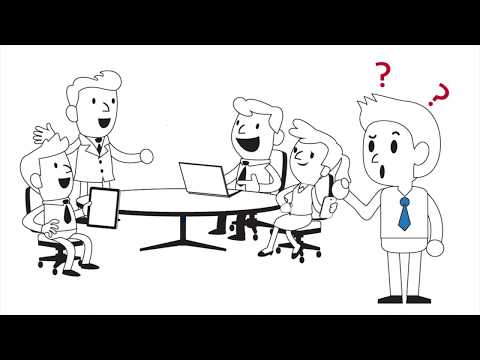 Improved Telecom Solutions
Topics
联系中心服务的未来
运营成本是一项操作性支出
选择供应商中立的技术顾问
Video summary
如果您运行基于前提的联系中心,您无需我告诉您其有多么困难。您已经知道联系中心是公司的面孔和声音,您的客户和潜在客户决定与您的公司合作基于与您的服务代表的互动。那么,如果通过将联系中心移至云中,它可以极大地提高客户体验质量呢?这就是联系中心服务的未来。运营成本是一项操作性支出,因此您不必进行任何大型资本投资。联系中心领导者还可以选择按使用情况付费的模式。此外,联系中心领导者可以在不进行大型投资的情况下测试新功能和应用程序,而不依赖于已经紧张的IT部门。选择供应商中立的技术顾问,以获得定制的高质量解决方案,并获得多个经过预先资格确认的供应商的访问。这些技术顾问提供真正公正的最佳合适建议,以满足您的需求,而不是填补他们的口袋。
Frequently Asked Questions
What is a contact center as a service?

Contact center as a service or CCaaS is a special software solution designed to improve and streamline customer services throughout all channels such as email, live chat, phone calls, website, or social media.

How does a contact center work?

A contact center allows your customer support agents to manage customer inquiries from all channels from a single platform. It is the best solution for scaling customer support, and it allows you to set up a remote customer support team if you opt for the cloud version.

What is the difference between a contact center and a call center?

A traditional call center allows your customers to call you if they need help. In contrast, a contact center allows your customer support team to manage inbound inquiries from many different customer service channels.

What are the different types of contact centers?

Contact centers are divided into two primary types — on-premises contact centers and cloud-based contact centers. The first option requires full software installation within your company's offices, while the latter option provides more flexibility since it's cloud-based. Moreover, cloud-based contact center software solutions are maintained, updated, and optimized by the contact center provider, while on-site solutions have higher IT costs and maintenance needs.

What is the difference between UCaaS and CCaaS?

UCaaS stands for unified communications as a service, and they include a few basic communication tools. They are mostly used to improve internal communication and streamline workflow through collaboration. CCaaS focuses on multichannel communication through a single platform. Most solutions are entirely cloud-based, reducing the costs of maintenance and improving overall customer support quality.

What are the benefits of a contact center as a service?

CCaaS provides all kinds of benefits to business owners as well as the customers. Some of the most significant benefits are reduction of ongoing costs, employee tracking and performance reporting, real-time communication with customers across multiple channels, exceptional customer experience, flexibility and scalability, increased customer satisfaction, and many others.